LEARN TO MASTER CREATIVE PROBLEM-SOLVING
IN A FUN TEAM-BUILDING EXPERIENCE WITH A STRONG AGENDA AND A MEANINGFUL OUTCOME
Be surprised how quickly your team can learn to bring new solutions and ideas to your business by championing and making space for creativity. 
This workshop prepare a team to dive confidently into a creative mindset where they will explore their intuition, experiment, examen new perspectives and think deeply in a safe and nurturing environment.
IDEAL FOR ANY COMPANY EVENT, BREAK-OUT SESSION, FRIDAY-BAR, HACKATHON OR TEAM-BUILDING DAY
Create a space for people to feel heard and acknowledged for their inputs, while they learn how to master their creative mind and collaborate with their team-mates in a new, fun way.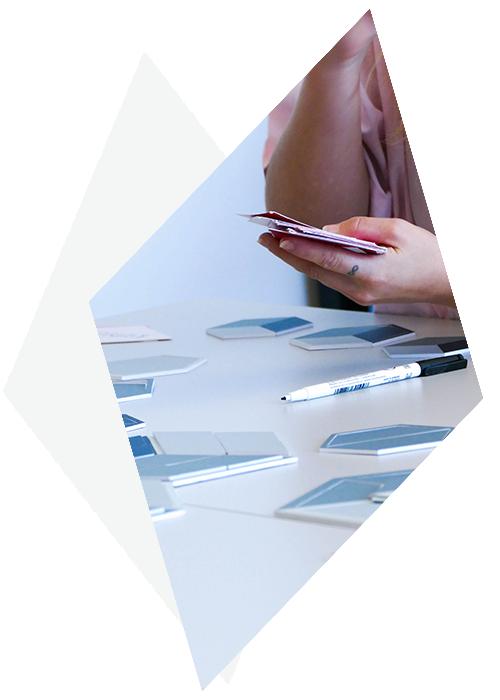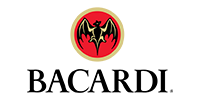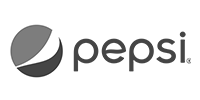 WE UNLOCK CREATIVE POWER THOUGH PLAY
A game to Rewire our singular and shared creative confidence
The game's mechanics celebrate adaptability, improvisation, imagination, creativity, curiosity and collaboration. But most importantly the game champions an open mind.
The starting point is a challenge of your own choice. During the game, the participants will come up with ideas and solutions to how this challenge can be solved.
The end-game is an actual idea and proposal to a solution for your challenge. 
CREATIVE WARMUP
We start with a fun, creative team-building exercise.
CHALLENGE INSIGHTS
Get inspired by the latest trends and topics related to challenge
PLAY AROUND WITH IDEAS
The game helps you ideate on different ideas and solutions.
WINNING SOLUTION
End up with different ideas to how you can solve the challenge.
This one big "How might we…" question is what the workshop should answer. 

HOW MIGHT WE HELP MILLENIALS TO FEEL SAFE WHILE OUT DRINKING?

How might we best demonstrate taste and health benefits of the new oat cereal breakfast product?
How might we improve the time with the elders so that their life quality enhances?
How might we create an anniversary event for our stakeholders?
INSPIRATION FOR CHALLENGES
How might we ...
Explore new ways to reduce our carbon footprint?
Find ways to make recycling in the stores more sustainable in the consumer mind?
Make nutritious food more affordable?
How might we...
better connect our teams with one another?
help employees stay productive and healthy when working from home?
How Might We...  
 make choosing an investment savings plan easier for expecting adults so that they feel confident in their choice?
make customers feel that their information is safe and secure when creating an account?
make our entrance more inviting that our visitors feel more at home?
How Might We...  
reward people who track and reduce their carbon footprint?
influence other people to lower their carbon footprint?
inspire teenage girls towards healthier eating options?

make healthy eating appealing to young females?
A brilliant way to unlock creative and innovative ideas, while also strengtening the team-bond.
For this workshop, I invited a bunch of people who normally don't participate in such activities. However, these people really surprised me with their inputs and ideas. This session made it really clear for me, that ideas can come from all levels of the organisation and the game was a really great way for people to open up and feel heard.
Really and engaging content that really made me think in totally new ways.
The ideas that I got was very original and "out of the box"- definitely not something I would ever have thought of in normal settings.
A unique way to let people engage in the dialogue of solving a difficult challenge.
The people who attended this workshop all comes from different roles in the organisation and some of them haven't even met each other before. This was a really good way to connect them to one of the most pressing challenges of our business, while also getting to know each other and learn how to work together.

Harness the amplified intelligence of co-creation
With disparate teams, siloed knowledge and remote working on the rise, securing the right tools to overcome the barriers to knowledge sharing has never been more critical.
This workshop provides a unique 'safe-space' for people to connect and collaborate on relevant topics and challenges. The ideas simply emerge from the inter-intentional field of the collective consciousness and this opens up a completely new space for innovation to occur. 
Learn to nurture, share, and deploy knowledge across traditional boundaries (both personal and institutional).
A focused opportunity to play with intelligence
A unique opportunity to engage your co-workers in a hot topic or a certain challenge
Create a healthy dialogue around issues and opportunities. 
Get a unique insight into how your co-workers look at challenges and problems
Boost employee engagement
Participate in the conversation as crazy ideas iterates into a more and more viable solution. 
Learn to communicate thoughts as ideas.
SEE HOW EASILY "NON-CREATIVES" CAN LEARN TO FEEL CREATIVE